Brussels Airport transfer to Ghent
Pre-book your reliable airport taxi transfer to Ghent
Getting from Brussels to Ghent
Whether you need an airport pick up from Brussels Zaventem Airport (BRU), Brussels South Charleroi Airport (CRL) or you are already in your hotel in Brussels; we can provide you an efficient transfer to Ghent. No matter how you travel - alone or with a large group - we can use a car, a limousine, a minivan, a minibus or a touring coach.

How long does it take to get from Brussels to Ghent?
The travel time between Brussels and Ghent by car is approximately 1h-1.20h, depending on the traffic. Booking a private, door-to-door transfer from Brussels Airport to Ghent or from a hotel in Brussels to Ghent is the quickest way of travel.

How much does it cost to get from Brussels to Ghent?
Our private door-to-door transfers from Brussels (or Brussels Airport) to Ghent are available from as little as 10 euro per person.
Also, private door-to-door transfers from Charleroi Airport to Ghent are available from as little as 11 euro per person.

Day trips to Ghent
There are many ways to visit Ghent while staying in Brussels. We offer tours for sole travelers as well as for large groups.
To give you an idea, here are some examples:

A tour to Ghent that lasts 4 hours (starting and ending in Brussels, pick up and drop off at your hotel) is 12 euro per person.

A tour to Ghent that lasts 8 hours (starting and ending in Brussels, pick up and drop off at your hotel) is 14 euro per person.

We can take you to more cities if you request it - Bruges and Antwerp are not far away from Ghent and very often groups want to visit all three cities in one day.

We are happy to meet all your special requests and provide you a personalized tour. All our day trips and tours are private (no other passengers are allowed in the vehicle) and the pickup and drop off place is specified by you. You can pre-book your reliable airport taxi transfer to Ghent today!

Ghent taxi transfers from Brussels Airport and Charleroi Airport
Our company offers taxi transfers from Brussels Airport and Charleroi Airport to the lovely Belgian city Ghent. We can proudly say that we also offer airport meet and greet services. The drivers who work for us have a long time experience. Moreover, the vehicles that we use in our taxi service company are fully insured.
If you need a quick taxi transfer from Brussels or Charleroi Airport to Ghent, you can book one of our vehicles today! We will be more than glad to be at your service. The prices are more than affordable, and the services that we offer are 100% professional.

Ghent is a lovely small town in Belgium with a lot of places to visit and enjoy. There are many monuments, museums and lovely little-cobbled streets where you can take long pleasant walks. This hidden gem is one of those places that cannot be easily forgotten.

Places to See
One of the things that you have to see while you are in Ghent is the Gravensteen Castle which is considered as one of the most important landmarks located in the center of Ghent. Gravensteen means "The Castle of Count" in Dutch. It is one of the most interesting places to see because there is also a museum where you can see how they used to torture people in the past. This is one of the most interesting "moat" castles throughout Europe, so if you are in Ghent, we strongly recommend seeing it.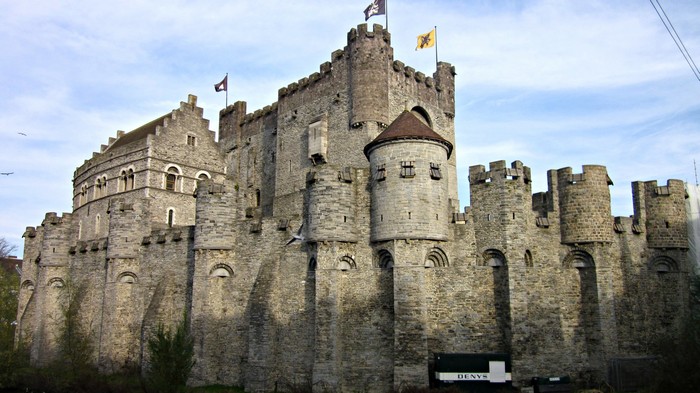 The Cathedral St Bavo is another place worth visiting. It has the most beautiful interior made out of stone and red bricks, which makes it an interesting and unique when compared to other Gothic style cathedrals. It is richly decorated, and there are a plethora of unique artistic paintings. You can even see a painting by Rubens and one by Pourbous. The Altar is the most important piece of work in this cathedral. There is also an extensive crypt with a lot of tombs and a fabulous treasury.




While you are in this lovely little Belgian paradise, we also recommend seeing one of the most unique design museums called Voor Sierkunst, the museum for design where you can see expos of all kinds of contemporary and 20th-century pieces. There's an exhibition of spectacular 19th-century designs. The museum is beautiful and is located behind an old facade dating from the 18th century. The artwork here is breathtaking, and there's also some marble which originates from the Roman period and ceramic pieces from the modern period, too. You can visit this museum any day except Monday, from 10 am to 6 pm.

St. Michael's Bridge is worth visiting, too. Stop by it to enjoy the cityscape and see the city from a different point of view. It will remind you of old European cities and might even take you back in time. You can see the market known as "Old Fish" and the Castle of the counts. This is the bridge from which everything in this magical city can be seen, far away in the distance.

The Old Fish Market is 'one of a kind' place. It's a monumental place, a gateway built back in 1689. It is a huge complex of houses among which you can find the Tourist Info Office.

Opera Ghent was built somewhere during the beginning of 19th century and is a definite must-see for architecture admirers. Today, the luxurious building is one of the most beautiful opera buildings in Europe. Its unique, charming style will get your attention immediately. Inside, there is a huge chandelier which is a real attraction among tourists, and there are three different salons inside of the building where most people go.

Another place which is located right on the opposite side of the church St. Nicholas is an old hall called Masons' Guild. It was built back during the 1st century. It was rebuilt afterwards, and after some time, it started to disappear, and people forgot about it eventually. However, it was once again rediscovered in the 20th century, somewhere around 1976.

If you are into museums, you might want to pay a visit to Illuseum! This is a unique museum with optical illusions. It is a real attraction for tourists because you can't see these kinds of museums everywhere and Ghent is one of the few places that has it. It is quirky, different and fun, so if you are paying a visit with your kids in this charming old town, go to Illuseum and enjoy the rest of the day strolling down the cobbled streets and dine outside in a veggie restaurant afterwards!

St. Peter's Abbey is a beautiful garden and an old vineyard which will take you back to medieval times. It is one of the most beautiful places in the city, located in the center. There are prestigious exhibitions occurring in the garden each year. If you are up to it, go to St. Peter's Abbey and enjoy your time in the stunning medieval-looking garden.

The Episcopal Palace is another spot that makes Ghent unique and different. It is located right behind an old castle called "The Castle of Gerald the Devil." It is a flamboyantly white building. A brand new bridge is currently connecting it to Lower Scheldt. The church St. Nicholas is also a popular tourist spot in this city. It is one of the most prominent towers in the historic part of the city center, alongside Sint-Baafskathedraal and Belfry Tower. This church is a real gem and perhaps the unique and oldest landmark located in this amazing Belgian city. It was built back during the thirteenth century, serving as a new replacement for an ancient church built in Romanesque style. Later on, the style was changed to Scheldt Gothic, and as it is typical for this unique style, the stone is blue and gray, and it is brought from Tournai.

Festivals & Events
If you are visiting Ghent from the 17th to the 26th July, you might as well go to Gentse Feesten. This is a festival that occurs on an annual basis, and it lasts whole ten days! So, if you need a comfortable ride from Brussels airport to the city of Ghent to get in time for the festival, let us know and we will be right there to pick you up as soon as possible.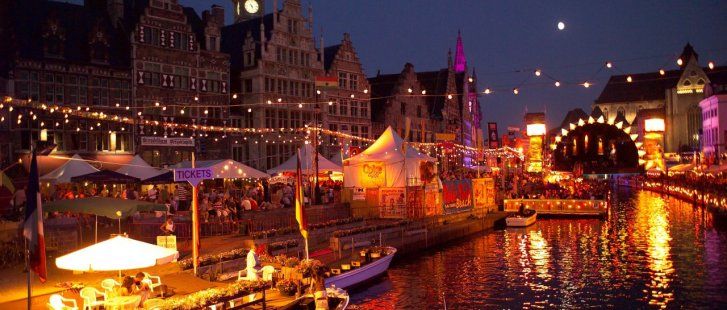 It takes place on different squares throughout the center of the city. There is a lot of good music and African dancers, as well as huge free feasts. There are about 1.5 millions of people visiting this fantastic festival every time it takes place. There are about four festivities in Ghent, which are known as festival Blue Note, International Street Theater, Ten Days off and Puppetbusker festival.

If you are into fun events and happenings, get ready to have a blast and listen to some awesome music. There's pop, folkrock, hiphop, r'n'b, jazz, rock'n'roll and much more. Apart from the great music, you can also see some theater plays.

You can opt to take a boat trip on Lys and do some sightseeing while enjoying this beautiful river. The river Lys is the most scenic river in Flanders - don't miss the chance to hop on an evening cruise and experience Ghent at night.

This city can be the perfect place for young people, especially during the summer season. The main square known as Korenlei is the place where most of the largest events happen. The fastest way to get here is to get a taxi to Ghent from Brussels airport.

Another place that we recommend is Belfry, one of the most notable symbols of this city. It symbolizes Ghent's independence. Cloth Hall is built just alongside Belfry, in a beautiful Brabant Gothic old style. It is a monument with tremendous importance, glorifying the old days and the hard work of people.

Nature
For nature lovers that want to relax in a nice green environment, we recommend Citadel Park. Whether you decide to just sit in the grass and chill or have a picnic, this lovely park is the place to be. It is huge and full with statues and fountains. Simply a great place to get away from the city crowd.
The Ghent University Botanical Garden is another must-see spot for nature lovers and people interested in plants. The best period to visit this garden is from May to September. It is quite small, but the home of numerous plants worth seeing and discovering.

Muinkpark is a small park in the centre of the city and a true paradise for people that love quiet, cozy spots. If you enjoy early morning walks in pure nature, this park is going to be your favorite place in Ghent.

The "Veggie Capital"
One thing that Ghent is very well known for is vegetarian food. People sometimes say that this is the paradise city for veggie lovers. There are so many restaurants that serve only veggie meals; many say there are even more than in London or Paris! Ghent is also known as the "veggie capital" of Europe. The locals are extremely proud because of this. There are so many vegetarian restaurants to choose from; some people even convert from eating everything to eating veggie food only. The recipes are mostly international, but in some restaurants, you can also find meals which are considered as classic vegetarian Belgian meals.

Thursday is known for being the "veggie day" in Ghent and most people consider this day to be the Veggie Heaven on Earth. There's a huge organic market located in Ghent, too, so you can buy organic food from any day in the week. Because Thursday is known as "veggie day" all the public offices and the schools serve only veggie meals to the kids and all the adults who work in the public service administration. Now you realize that Ghent is truly a remarkable place, right?

While you are staying in Ghent, you might want to go to some of the most interesting coffee places and enjoy a quiet day. As you know, Belgium is well-known for being the country with the most delicious chocolate, so while you are walking down the streets, visit some of the best chocolate shops and satisfy your sweet tooth! We recommend Huize Colette, Julie's House, Chocoladebar Mayana, and Neuhaus.

After you are done tasting some of the best chocolates in the world, go to some of the most unique-looking coffee places in the city! The first place that we strongly suggest is MYplace. If you are going to Arts Quarter, you might want to take a break in this cool Belgian coffee shop. You can also try their quiche and homemade soup, it's delicious! Belgians have exquisite taste in delicious vegetarian and healthy meals.

The second place on our list is the bistro called J'ai Trouve. Here you can also have some healthy breakfast and a delicious lunch. Do not forget to try their soup. This place is also well-known for awesome pastries and cakes.

Everyone's favorite bakery in this city is De Superette. This is probably the best bakery in the area, located on Hofstraat. It is a traditional Dutch bakery where you can have some hot breakfast of a quick snack or sandwich. An interesting fact about this bakery's staff is that the woman who is the main chef is a bread expert from America, called Sarah Lemke.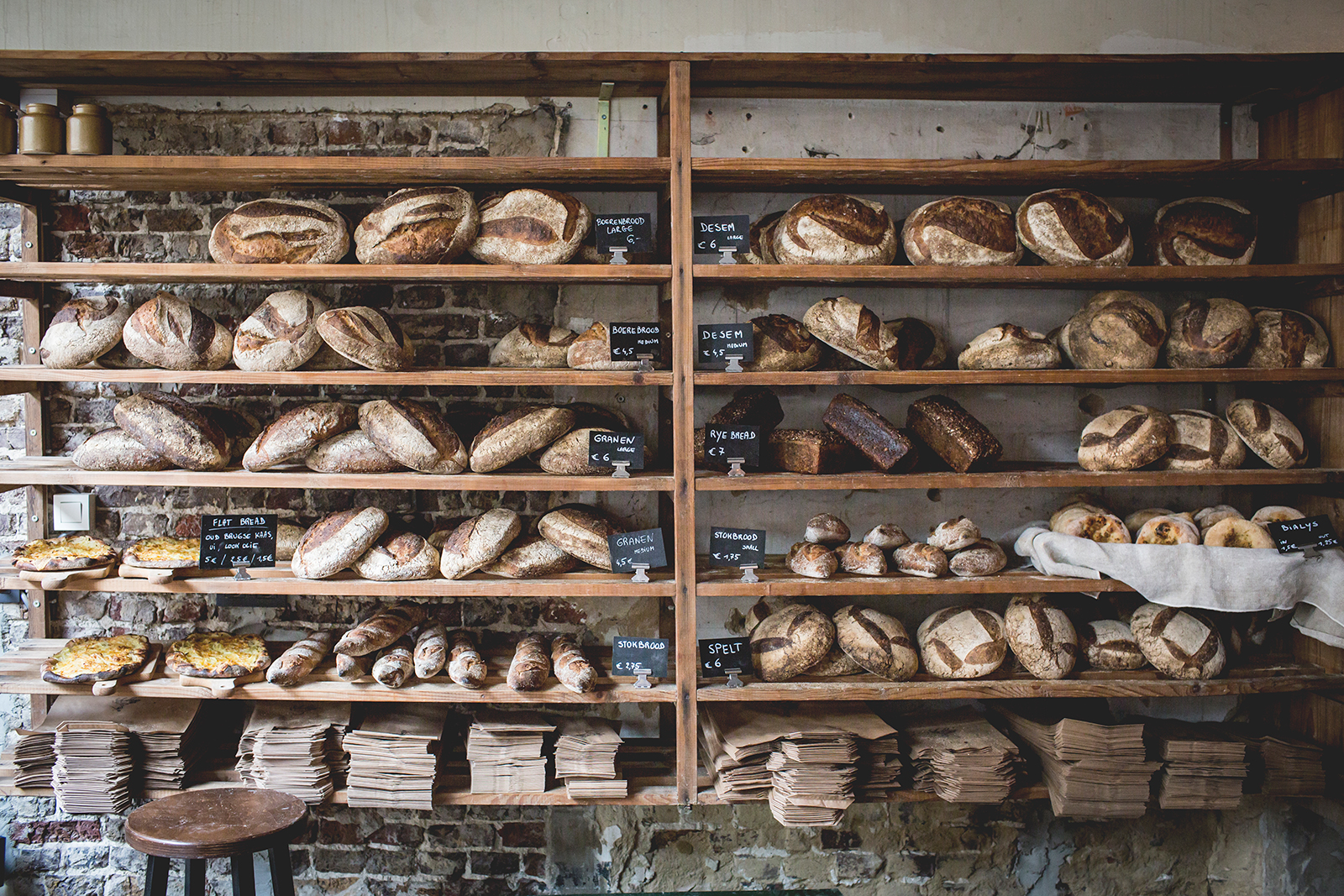 The coffee place Labath's location is quite superb - just nearby the art college Sint-Lucas, only a couple of meters away from the St. Michael's Bridge. There are huge windows on this lovely corner bar, so you will have a chance to enjoy the fantastic view from the inside. All the baristas who are working here are true professionals, so make sure you try some of their quirky coffee drinks.

OR Espressobar is a place which is a favorite among the locals who enjoy a good sip of espresso. It is a place with a very cozy ambience, and usually, it is full with people during the whole day. The own-ers also have a brewery for artisan coffee.

Jan Cremer is another coffee bar option, located in Kramersplein. It is a place well-known for a specific wood interior, as well as a huge terrace. You must try the ironed buns here - gestreken mastellen and the bagels with a cup of coffee. This is the favorite coffee places among students in Ghent.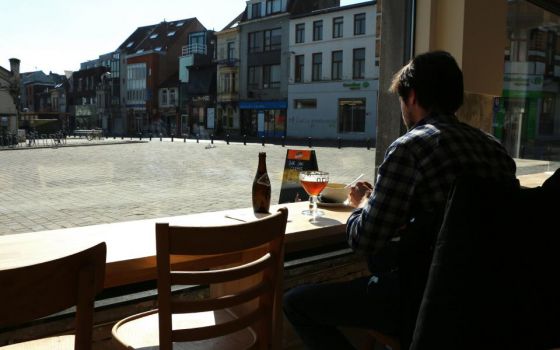 The last place on our list is Le Jardin Bohemien. It is a lovely artistic coffee place where you can enjoy a delicious breakfast. It is extremely unique-looking and stands from all the other ones in the area. Another thing that makes it a bit more unique, apart from its fantastic interior is that there's designer furniture on the inside which is also put out there for sale. So, while you are there, you might want to consider buying some of the unique pieces of furniture, too!

We hope that, after hearing about these places, you will decide to visit the beautiful Ghent. If you do so, make sure you book one of our exquisite vehicles for a nice and cozy Brussels to Ghent transfer. Also, if you want to skip Brussels for the time and go directly in Ghent, we also offer transfer from Brussels airport to Ghent. Whichever you pick, we wish you a pleasant stay and a lot of fun!